Teamwork
I have had the opportunity to team up with some cool artists so far: Early collaborations, long lasting partnerships, unexpected duets... Here's a selection ! Enjoy !
Four of a kind
M.A.T.P. (Marie à Tout Prix) featuring Marie Brunel
Spice up Your Love !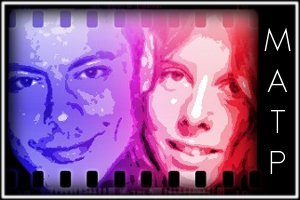 Hard to say where she's gonna get but this fresh and chilled out 30 year old brunette definitely has some fantastic appeal.
Though there still may be a long road ahead Marie Brunel could well sing her way into fame some day as her first quality is to go for what she wants !
Basically, she's a complete newbie but she's got some holy fire and an almost surreal kind of energy that constanly boost her up and the people around.
One may not be seduced by her style but least to say is she's got some !
At first glance you may think she's a naive and careless little wannabe but you'd be soon proven wrong... In fact, her ways add up a lot to her distinctive aura...
And she's a hard worker on top of that, which makes up for her lack of experience in many areas.
You shall see for yourself and like it or not the lady's here for good.
Downloads
Aurélie Verrier
Garage Days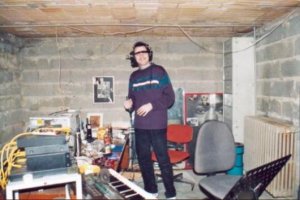 It was bound to happen. Aurelie took me to her musical lair.
In a mere 72 hours, we managed to quickly tape 4 tracks.
The sound quality is appauling given we recorded it almost live with very little recording equipment but the fun was here !
For rememberance, check out these two numbers.
Experimental days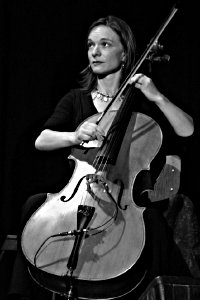 Aurelie Verrier is a fantastic friend and as such, she sometimes got on my nerves, in particular when she asked me to mix an outrageously grandiloquent piece of music featuring 13 cellos...
Mind you, it made her happy and almost drove me crazy...
I am very proud of this recording and I think she really did a great job as both a composer and a performer... The result was named Soul.
I once asked her to put her voice on a recording cause I thought she had an interesting voice although not quite academic but nevermind !
Originally, more tracks were supposed to be recorded with a similar approach but lack of time on our parts just put an end to the project...
Anyway, here is Le bateau.
Scent Of A Rose
At times, Aurelie would come to me and ask me with a special favor (which I can never decline).
Matteroffactly she asked me once to produce and arrange a couple of tracks for a southern poetress named Monique Ruffie...
The kind of offer I would normally turn down but again, I can't say no to Aurelie (hardly) so I accepted to produce these two numbers: 'Le destin de la rose' and 'Les adieux d'un anarchiste'.
I even ended up lending my voice to the project... Well...
Nanni
The Black Pearl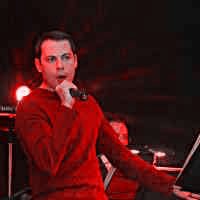 Nanni has it all: stylish, profound, rich and witted.
One day, she allowed me to turn one of her poems into a song.
I know one should never do that as poems always lose some of their original magic - while maybe gaining something else in return (a tune, great !). Yet, I did it. Never really knew whether she liked it or not nor did I really care neither - but she really made me feel as if I had opened the pandora's box unveiling the deepest and blackest thoughts and feelings a man could bear.
Quite an experience indeed.
Downloads
Sabby
A New Era
A tune Seb, a.k.a. Sabby, had in mind for quite some time. We finally recorded it over 2 studio sessions and here it is: I'm the east, you're the west.
Early Years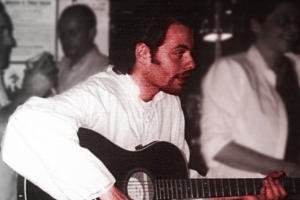 In a nutshell, Seb lent me his talent as a guitar player to record my first French demo back in late 1998.
I personnaly don't have much to say about it as I'm not really happy with anything I recorded myself on these tracks but tribute has to be paid to Seb whose fantastic guitar parts still rock on around today !
The No-brainer Unknow Project
What kind of project is that ? It is mainly about southern rock'n'roll tainted with some bluesy harmonies (that's what I'd say about it, but I'm no expert).
I happened to lend him my voice as a token of my gratitude for lending me his skills as a guitar player (see above).
Enjoy !